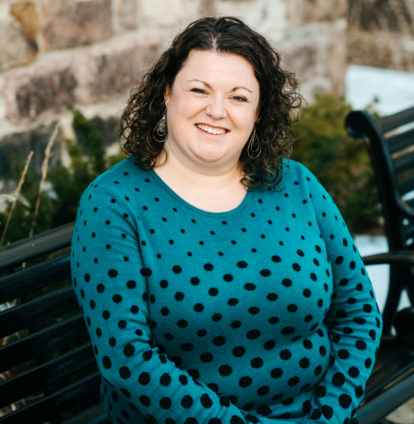 Sara Murphy,
MC, RP
Not currently accepting new clients
Personal Statement:
In her book The Gifts of Imperfection, Bréné Brown says that "owning our story and loving ourselves through that process is the bravest thing that we will ever do". It is my privilege as a Psychotherapist to provide space and support as individuals dive into the stories of their lives and do the hard work of healing. Trained in EMDR, I'm grateful to be able to provide an opportunity for individuals to release the emotional, mental, and physical blocks caused by trauma and other difficult life circumstances using this dynamic and evidence-based therapy.
I am committed to creating a safe environment and therapeutic relationship for my clients and strive to meet you where you are at with an approach that best suits your needs. My therapeutic technique draws not only on EMDR but also incorporates aspects of Cognitive Processing Therapy (CPT), Dialectical Behavioural Therapy (DBT), internal-family systems, neurobiological, mindfulness-based and attachment-based therapies.
Certifications, Memberships, Accreditations:
• Registered with the College of Registered Psychotherapists of Ontario
• Certified Canadian Counsellor by the Canadian Counselling and Psychotherapy Association
• Trained in Eye Movement Desensitization and Reprocessing (EMDR) by the Niagara Stress and Trauma Clinic
• Trained in Cognitive Processing Therapy (CPT) by Candice Monson, Ph.D., C.Psych. and EBT3
Areas of Special Interest:
Trauma, PTSD, complex trauma, abuse and/or neglect, addiction, substance use, anxiety, depression, self harm, emotion management, dissociation, adolescence, young adults, transition age youth
Education
• Master of Counselling in Counselling Psychology, University of Lethbridge, AB
• Bachelor of Arts in Psychology and Sociology, University of Waterloo, ON