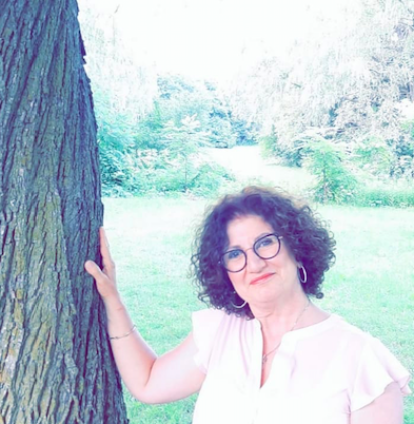 Razaw Nadir
MSW, RSW
Personal Statement:
We are each uniquely different, yet each a human being, and we will each go through our life experiencing difficulties. It is often during these incredibly challenging times we will reach out to seek guidance and help. This, in turn, can become a time of tremendous courage and growth when we choose to understand ourselves within our own personal relationships and dynamics. We can come to see how we carry conditioning experiences related to schooling/careers, the environment we developed in, our beliefs, religion and the family dynamics that formed us. Understanding these experiences can contribute to broadening our perspective and vision of ourselves. We can come to discover and /or rediscover our genuine self and begin a path of healing, whatever the wound or the challenges are.
I lived and studied and worked in Canada and overseas, I worked in community settings and in educational settings in secondary and post-secondary settings in Canada and overseas. I also have child protection experience with international NGO's overseas in refugee camps.
Certifications, Memberships, Accreditations:
• Registered Social Worker with the Ontario College of Social Workers and Social Service Workers (OCSWSSW)
• Member of the Ontario Association of Social Workers (OASW)
Areas of Special Interest:
As a client-centered therapist my approach is one of collaboration. Working together we can begin to unveil the significant issues you wish to address in your life. With compassion, understanding, and trust established, we then begin to envision and prepare a personalized path that informs you who you are and leads you to meet your personal goals on all levels be it couple, family and work-place relationships challenges, life transitions, educational challenges, self-esteem, boundaries setting, cultural-adjustment, emotional stabilization, communication, parenting, overcoming unreasonable fears that holds you back from attaining your goals, loss of any kind, parenting, inter generational challenges. I work with people experiencing trauma & PTSD, anxiety and panic attacks, or depression that can be caused by the above challenges or others.
My greatest reward is seeing clients connect deeply with their authentic self and begin to live their lives consciously from a place of personal strength, self-awareness, and meaningful purpose. I recognize the challenges that power and privilege related to gender, culture, sexual orientation, colour that affect your experience and dis-empowers you. I also can provide counselling services in the Arabic language beside the English Language.
I use different modalities like CBT, trauma-informed therapy, family system therapy, solution-focused therapy, emotionally focused therapy with a focus on attachment theory, emotional processing therapy. There is not however one specific kind of approach that I use for a specific client as each person's needs and experience are unique and I may use one or combined therapeutic ways to meet your needs. I also use mindfulness-based psychotherapy geared toward self-compassion and I use mindfulness meditation grounding. I am a believer in body-mind-spirit healing and to support that I am working toward EMDR certification and learning about Somatic therapy. My belief in body-mind-spirit encouraged me to study wellness holistically and currently I am a certified Master holistic wellness coach.
Education
• Bachelor of Social Work (BSW) - Ryerson University – Toronto
• Masters of Social Work (MSW) - Carleton University – Ottawa
• Certified Master Holistic Wellness Coach – International Association of Wellness Professionals – Wisconson - USA
• Mindfulness teacher certificate (in-progress) - Mindfulness Exercises school – San-Francisco – USA
• Bachelor in Science of Operations Research – Al-Mansour University College – Baghdad-Iraq