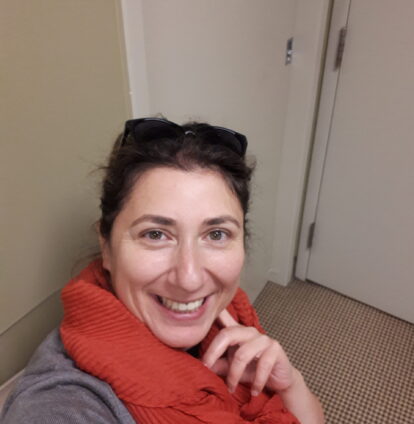 Nermin Ozdemir,
MSW, RSW
Personal Statement:
As a therapist with years of experience, I have done individual and group counselling, along with walk-in counselling. I encountered individuals from various cultural and socio-economic backgrounds, and typically form deep connections, even after a single session. As a holistic therapist, my personal goal is to help individuals uncover their true potential and discover greater confidence and self-awareness along their journey. I guide them through a variety of issues, stemming from domestic violence, addiction, trauma, emotional, childhood trauma, behavioral and mental health issues. I use a specific modality such as cognitive behavioural therapy and brief solution-focused therapy in order to create the ideal treatment program and plan to meet every specific need and personality.
My approach is culturally responsive, person-centred and strength-based. I believe that healing is a collaborative endeavor that requires honest caring without judgment, and I cooperatively assist my clients in clarifying their goals for treatment. Rather than adopting one methodology for all individuals and issues, I draw from a variety of methods to create a tailored approach for each individual and situation. As a therapist, I am a humanistic, person-centered with warm, open, encouraging, and direct.
Certifications, Memberships, Accreditations:
• Registered Social Worker with the Ontario College of Social Workers and Social Service Workers (OCSWSSW)
• Member of the Ontario Association of Social Workers (OASW)
• Advancing Recognition and Response: Intimate Partner Violence-Centre for Research & Education on Violence Against Women & Children-Western University training
• Addiction Counselling Certificate, Wilfrid Laurier University (This certification included courses such as Trauma and Addiction, Counselling Techniques in Practice, Addictions and the Family, Pharmacology, Concurrent Disorders, Engaging Challenging Clients)
• Refugee Mental Health: Focus on Syrian Refugees Certificate, University of Toronto-Centre for Addiction and Mental Health Certificate
• Applied Suicide Intervention Skills Training (ASIST) training
• Naloxone Training Certificate
Areas of Special Interest:
• Anxiety and stress
• Career changes and retirement
• College-specific adjustments
• Depression and various other mental health issues/struggle
• Life transitions and adjustment problems
• Cultural and Immigration adjustment
• Relationship and self-esteem issues
• Addiction and Substance-use/abuse issues
• Post Traumatic Stress Disorder-related problems
My background enables me to be an extremely effective therapist who is comfortable counseling diverse groups of people.
I utilize Solution-Focused Therapy and Cognitive Behaviour Therapy from a holistic approach.
Education
• Wilfrid Laurier University, Masters of Social Work: Specialization: Individuals, Families, and Group Counselling
Language other than English:
• Turkish
• Azerbaijani