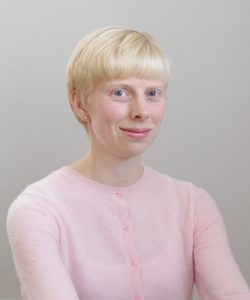 Melanie Ferrier,
MA (cand.)
Personal Statement:
Today, if you find yourself walking along one of life's difficult roads, I want you to know that you don't have to journey on alone. I believe that when we share our trials and triumphs with a fellow traveller, our surroundings become more familiar, the experience less lonely, and the way ahead more hopeful. If you are looking for someone to travel this path with you, I would be pleased to do so. Together, we will create a safe and supportive space for you to share your story and find your way forward.
About me:
An interest in people and their stories initially led me into the field of journalism, where I worked for 5 years. Now, because of that same passion, I am making the transition to counselling. All transitions are difficult, but I am grateful to my mentors at the Glebe and Martin Luther University College for making it possible. Outside of work, I spend my time in relationship with friends and family, as well as in pursuit of activities like dance, hiking and painting.

Areas of Special Interest:
I work with individuals and couples in the areas of anxiety, depression, life transitions and stressors, grief and loss, and relational difficulties and conflicts. I work from a family systems and attachment framework, in a spiritually integrated manner.
Education
• Martin Luther University College, Master of Arts, Theology: Spiritual Care and Psychotherapy (cand.)
• Carleton University, Master of Journalism
• McMaster University, Bachelor of Arts, Political Science