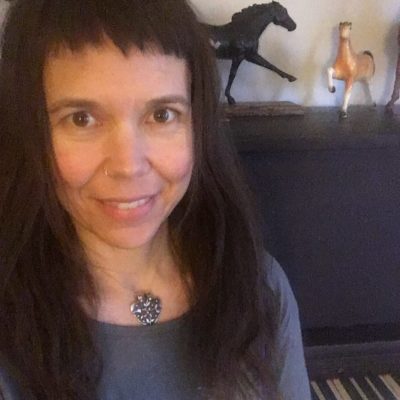 Lorna Anderson,
MA (cand)
Not currently accepting new clients
Personal Statement:
I feel that it is an honour to be able to walk beside individuals as they discover their answers and unique paths to healing. I believe that we all hold the resources for wellness, healing, connection, healthy relationships and the capacity to experience joy and meaning inside of ourselves, and that engaging in therapeutic work is one way to uncover and grow those resources. I look forward to having the opportunity to walk beside you on your personal journey.
In addition to my training in spiritual care and psychotherapy, I have experience as a recreation therapist in mental health as well as pediatrics, I teach college level courses in recreation therapy, I am a teacher of yoga and meditation, and I have facilitated equine assisted therapy in a trauma informed setting. Some of my personal interests are metalworking, trail running, canoeing, hiking, ongoing exploration of my own spiritual development, yoga, dogs and horses, music, and reading.
Areas of Special Interest:
Adolescents and children (play based counselling supervised by qualified Play therapist supervisor), couples, depression, anxiety, eating disorders, trauma, grief and loss, self-esteem, self-compassion, mindfulness, EFT (emotion focused therapy), psychoanalysis, healthy relationships, developing resilience, making-meaning, life transitions, spiritual exploration and growth.
Education
• Wilfrid Laurier University - MA Theology -Spiritual Care and Psychotherapy (cand.)
• University of Toronto-B.A. in Celtic Studies and Religious Studies
• Georgian College-Post Graduate Diploma in Recreation Therapy
• Yoga Teacher Training (200hr)
• Equine Assisted Growth and Learning (EAGALA)-Mental Health Specialist Certification