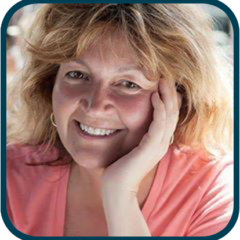 Katherine Sage,
MA (cand.)
Personal Statement:
I believe in the power of the human spirit to overcome even the most difficult challenges in life. Discovering that strong spirit within ourselves is one of the great gifts of therapy.
My goal as a therapist is to help you discover who you are, what you truly want for your life and how you can face your own difficult challenges. I offer a calm, welcoming environment where I hope you will gain new insights into yourself, your life goals and your relationships. Based on your own plans for therapy, we can also explore new, practical tools for facing your concerns with greater courage and integrity. At all times, I hope you will feel you are connecting with someone you can trust to hear your story with respect, compassion and support.
In addition to my psychotherapy and spiritual care training, I am experienced in meditation, mindfulness, dream work, journaling, dialoguing and many other creative paths for gaining clarity, composure and happiness. In my experience, the journey to self-awareness and self-reliance can be difficult, joyful and ultimately transformational. It is an honour for me to walk with my clients as they take steps along their own road to greater understanding and peace of mind.
Areas of Special Interest:
Anxiety and panic attacks, stress, depression, couple and family relationships, grief, loss, transitions, addictions, issues around gender, age and culture, spiritual development and creativity.
Education
• Wilfrid Laurier University, Master of Arts (Theology), Spiritual Care and Psychotherapy (Candidate)
• Yasodhara Ashram, Yoga Development Course and Teaching Certification (2016)
• Wilfrid Laurier University, Master of Arts (Political Science) (2003)
• Conestoga College, Journalism (1991)
• University of Guelph, Bachelor of Arts (Hons., International Development) (1983)