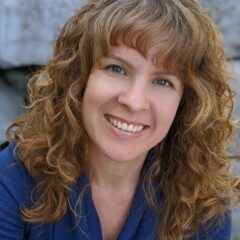 Kate Suffling
BSc. (OT), OT Reg. (ON)
Not currently accepting new clients.
Personal Statement:
The personal stories of my clients are sacred and I feel deeply privileged to hear them and to join clients on an incredibly important journey. My approach is calm, compassionate and client-centred, empowering people to draw on their inner resources, work through barriers that stand in the way of their full becoming, and build skills where needed. I work from an anti-oppression framework that is trauma and attachment informed. While I have particular training in EMDR, cognitive behaviour therapy and narrative therapy, my approach is eclectic, meaning I believe the best strategies to draw on are whichever ones speak to my client and bring about meaningful change.
In addition to my master's degree in counselling I am a registered occupational therapist (OT)* and have worked in mental health and counselling for over eighteen years. OT as a profession had its beginnings in mental health and has strong roots in meaning making and spirituality. OTs believe in humans' inherent need to act, to participate in valued roles (anything from worker to parent to partner etc.), and to be engaged in meaningful activity (be it work, hobbies, spiritual practices, self care, etc.). As an OT practicing counselling and psychotherapy I strive to enable this participation that is so essential to well-being.
*Like registered social workers and registered psychotherapists, occupational therapists are licensed to practice psychotherapy in Ontario. To find out if your benefits cover counselling with me, ask your benefits provider specifically about coverage for occupational therapy. Although many OTs work in mental health rather than physical rehabilitation, coverage for OT is often listed in the rehabilitation section of your benefits package, alongside physiotherapy, osteopathy etc.
Areas of Special Interest:
I enjoy a wide variety of clients and have experience and interest in the following areas: trauma, relationship challenges, depression and anxiety, gender and sexuality concerns, LGBTQ+ clients (including LGBTQ clients with religious backgrounds), women's issues, intimate partner violence (domestic violence), faith transitions and spirituality, religious trauma, and parenting and attachment. Having a background in community mental health I am happy to work with individuals with significant mental health concerns and am adept at modifying counselling approaches for those with neurocognitive challenges.
Education
● BSc. (Occupational Therapy), University of Toronto, 2000
● MEd. Counselling for community and educational settings, University of Toronto, 2014
● EMDRIA-approved training in EMDR (Eye movement desensitization and reprocessing) for trauma - In progress
● General and Advanced certificates in Cognitive Behaviour Therapy (CBT), OISE/Hincks-Dellcrest Institute
● Additional training in narrative therapy, dialectic behaviour therapy, motivational interviewing, mindfulness and trauma