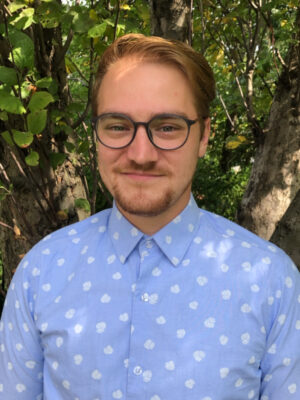 Justin Morris, MSW (Cand)
Personal Statement:
I use a client centered approach that promotes collaboration between therapist and client because a strong therapeutic alliance can create an openness and sincerity that allows for growth. I use a trauma informed approach that helps to identify how trauma influences how we see and interact with the world around us in ways that can help us to thrive but also hold us back. I also draw on my knowledge of Cognitive Behavioural Therapy (CBT) to help examine how our thoughts, beliefs and actions play out in our relationships and I draw on Dialectical Behavioural Therapy (DBT) to help develop skills for healthier coping behaviours.
I have over 10 years of experience supporting children, youth and their families. Many of these families include children or youth who have ASD, FASD, ADHD, trauma or attachment issues. I am developing an expertise in parenting, relationship problems, intimacy, attachment and trauma.

Areas of Special Interest:
Children and Youth with Behavioural Problems, attachment Issues, trouble at school or have any of the following: ASD, FASD, ADHD or trauma.
Parenting Style Conflicts, Relationship problems, Intimacy Issues, Attachment
Substance Abuse and Addictions
Anger, Depression, Anxiety

Education
• Wilfrid Laurier University, MSW (candidate)
• Bachelor of Science (Psychology)