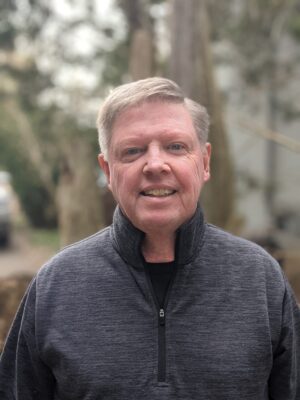 John Dinner, MA (Cand)
Personal Statement:
Life is both wonderful and hard. Its challenges can leave us with no clear next step or way around the difficulties we inevitably encounter. And they can be hard to navigate on our own.
At some point, most of us become stuck, overwhelmed or face a challenge with which we could use a hand. We may want to better understand a link between our past and current challenges. We may want to gain greater connection to ourselves, others and our future. We may want to explore our emotional and mental well-being.
Therapy is the gift you give yourself to build resilience, improve focus and clarity, navigate challenges and gain the tools needed to achieve personal goals. It's about developing emotional fitness and mental wellness by working through current or past challenges to better face future ones.
It takes courage to take the first step to seek help. When you do, you want someone who will carefully and effectively guide you in those vital next steps.
My goal and commitment is to support clients to better understand what confronts them, gain new insights into the impact these challenges are having and help with how to get to the other side of life's challenges.
Your trust and confidence in me is paramount as we work together to make your therapeutic experience as relevant and helpful as possible. I'm here to support you on this journey and am available to meet in person or online.
I'm a husband of 40 years, a father of young adults and a fairly new grandfather. My career has included work as a journalist, in a small business, at a large national corporation and as a self-employed consultant working coast-to-coast-to-coast. My faith journey has spanned my life. I love time at the cottage, on downhill skis and hiking trails and on the water sailing. I'm looking forward to life after COVID.
WORK / CAREER HISTORY
• Self-employed Consultant (since 2003)
• Corporate Sector (17 years in senior Communications/Public Affairs, Human Resources, and Corporate Governance roles)
• Newspaper Editor

Areas of Special Interest:
• Problem Solving & Life Decisions/Transitions
• Life Meaning / Planning / Personal Development
• Leadership Coaching
• Depression & Anxiety
• Self-esteem / Personal Confidence
• Processing Grief and Loss
• Trauma Recovery
• Emotional/Mental Health & Well-being for Young and Mature Adults

Education
- Master of Arts - Spiritual Care and Psychotherapy (Candidate)
Wilfrid Laurier University, Waterloo, ON
- Bachelor of Arts (Journalism)
Ryerson University, Toronto, ON