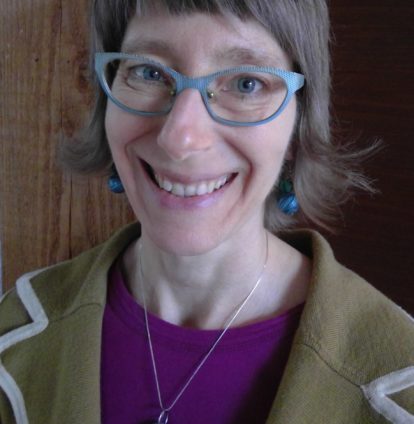 Jennifer Helmuth,
MA, RP (qual.)
Personal Statement:
We are all on this journey together. At times, the path can seem unclear, daunting, or downright unpassable. That's when drawing on a trusted guide to get yourself back on track is key. I believe we all have resources within us, that when tapped, will remind us of our way. Using your strengths, we'll develop healthy patterns, uncover meaning and find progress along your path. This is vulnerable and courageous work, which I deeply respect by providing a safe and accepting space. I believe in a holistic approach that recognizes we are multi-dimensional and interconnected in relationship with others. As such, I will look to draw on a range of techniques, experiences and tools that resonate with you.
On my own path, I have travelled, worked, studied, parented and played. I approach life and work with a desire for balance, a zest for the creative and a natural curiosity. It would be my privilege to walk alongside you when the journey is rough-going.
Certifications, Memberships, Accreditations:
• Registered Psychotherapist, Qualifying, College of Registered Psychotherapists of Ontario
• Student Member, Ontario Association of Consultants, Counsellors, Psychometrists and Psychotherapists
• Certified Human Resource Leader, Human Resource Professional Association of Ontario
Areas of Special Interest:
My particular areas of interest include: life transitions, identity and meaning making, grief and loss, depression, anxiety and spiritual direction.
Education
• Wilfrid Laurier University, Master of Arts, Spiritual Care and Psychotherapy (expected October 2018)
• Wilfrid Laurier University, Certificate, Therapeutic Modalities of Mindfulness (2018)
• ACT for beginners, Psychwire Online Training (2018)
• Certificate, Phase 1: Listening, Discernment and Spiritual Practice, Ontario Jubilee (2015)
• University of Waterloo, Bachelor of Arts, Psychology
• Conestoga College, Certificate, Human Resources Management