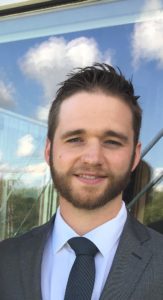 Greg Grogan
MSW,RSW
Personal Statement:
You were born. Now you're reading this. In between, life happened. Campfires , anger, heartbreak, lakes, car rides, betrayal, music, name tags, pain, sunsets, resentment, secret handshakes, illness, belly laughs, love, joy, loss, and death. Life is layered, and it comes at us from all angles.
In therapy we explore your inner and outer world collaboratively.
I value the pursuit of your individual truth – which is knowable.
If you are open, motivated, and brave – you will grow.
Areas of Special Interest:
My primary area of focus has been working with undergraduate and graduate students in a University setting.
I have also supported youth, adolescents, young adults, and older adults transitioning into retirement, depression, anxiety, men's issues, complex grief, trauma, relationships, motivation, panic, personal identity and meaning, substance use/addiction, sexuality.
Additional Focus:
Dialectical Behavioral Therapy (DBT); Interpersonal Psychoanalytic Therapy; Logotherapy – Meaning Centered Psychotherapy; Acceptance and Commitment Therapy (ACT); Cognitive Behavioral Therapy (CBT); Exposure Therapy; Mindfulness Based Stress Reduction (MBSR) ; Horticultural Therapy; Outdoor Counselling; Brief Solution-Focused Psychotherapy; Narrative Therapy.
Education
• Wilfrid Laurier University, Master of Social Work
• University of Guelph, Bachelor of Arts (Hons., Psychology)