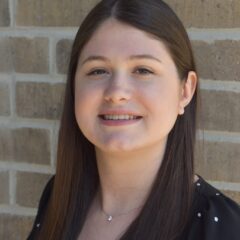 Brianna Stewart
BA, MA (Cand.)
Personal Statement:
No matter the reason for beginning your therapeutic journey, I am here to listen to your story. I am passionate about creating an accepting and safe place for clients to reconnect with their own strengths and supporting resources. By using many different therapeutic techniques, I can create an approach that best works for you and makes it possible to achieve your goals. Even in life's darkest moments, I believe there is room for hope, healing and growth. It would be an honour to be apart of your therapeutic journey.
Areas of Special Interest:
To work with adults in the areas of anxiety, depression, addiction, life transitions, grief, student mental health and personal growth.
Education
• Martin Luther University College, MA: Spiritual Care and Psychotherapy (candidate)
• Wilfrid Laurier University, BA Honours with Distinction: Psychology (Research Specialization); Minors in Education and Criminology