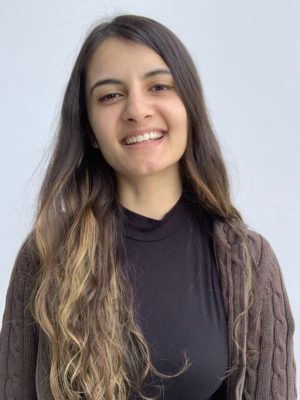 Arzoo Bhatia,
Bachelor of Arts - Honors in Philosophy and Psychology (minor); Masters of Theology - Spiritual Care and Psychotherapy (cand.)
Personal Statement:
Moments impact our lives daily and these moments make or break our thoughts that affect our emotions and actions. My purpose is to create a safe and open space with you to bring peace, healing and meaning. I am here to consciously listen to you and use holistic techniques to serve your well-being and empower you through a client-centered approach. I have travelled and lived internationally, and so, I respect and am attracted to the uniqueness and subjective experience of each individual.
I think life is an unpredictable roller coaster but with support and love nothing is impossible and life can be managed.
I welcome you and look forward to supporting you in your journey of pain, confusion, joy and more.
Areas of Special Interest:
Depression, anxiety, stress/worry, trauma, self harm, self esteem/body issues.
Accreditations and certifications-
Neuro-linguistic Programming - Level 1 - NLP Canada Inc.
Past Life Regression Therapy - The Weiss Institute
Education
• Wilfrid Laurier University, Master of Theology: Spiritual Care and Psychotherapy (cand.)
• Bachelor of Arts - Honors in Philosophy and Psychology (minor)