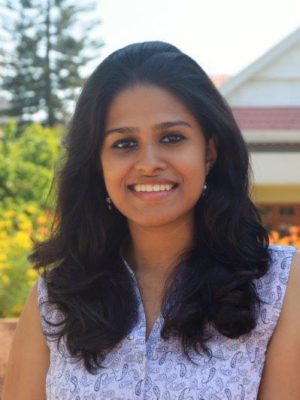 Amritha Zachariah,
MA (cand.)
Personal Statement:
The human experience is often challenging. There are times of great joy and positivity, where we feel limitless and free. There are also times where we feel like we are being pushed and pulled by so many forces that often create great strain on our wellness and health. These highways and byways of life are unique and personal and they create lasting impressions on each of us.
My goal is to accompany you as you journey through the highways and byways of your life. I hope to create a safe, comfortable and therapeutic environment that is tailor-made for your specific needs. I believe that therapy is a process. It is a process of healing, of self-discovery, of self-love and of growth.
I'm interested in tapping into spiritual resources as constructive tools in the process of recovery. The diversity of our time adds so much depth and beauty to our world. I am therefore greatly intrigued and interested in working with clients from a multi-cultural and multi faith context.
Areas of Special Interest:
Anxiety, depression, Moments of change and transition, Spiritual care, Loss and grief, Body-image issues, Migration/Change in place, Multi-cultural conflicts
Education
• Wilfrid Laurier University, Master of Theology: Spiritual Care and Psychotherapy (cand.)
• Christ University, Bangalore, India - BA (Triple Major): Psychology, Sociology, English Literature